Part Time Line Cook - $500 Summer Retention Incentive*
Company: Ninety Nine Restaurant & Pub Team Members
Location: West yarmouth
Posted on: May 3, 2021
Job Description:
$500 Summer Hiring Incentive
As we gear up for a busy summer season, we are investing even more in our PART TIME kitchen team members.
We are offering a limited time, $500 Summer Retention Bonus to new Team Members who are:
HiredbyMay 31
Employed, in good standing, on September 12th
Average under 30 hours per week during this timeframe
(if you average more than 30 hours, a $1,000 bonus will be paid)
What are you waiting for? Come be a part of your local, Hometown Favorite, today!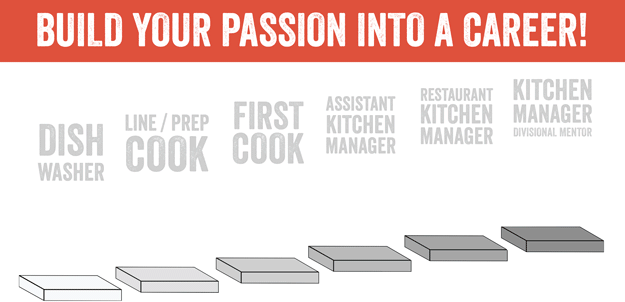 The Ninety Nine Restaurant & Pub is headquartered in Woburn, MA and is proud to serve more than 20 million guests a year in over 100 restaurants throughout the Northeast. We treat people right, and that's why our team makes new guests feel welcome, and regulars feel right at home.

Full Time & Part Time Opportunities Available For:
Line Cook



At Ninety Nine Restaurant & Pub we're always looking for great team members to show A Passion to Serve.

In return, we offer flexible work schedules, a great work environment, excellent opportunities for advancement along with the following benefits:
Get Paid Quicker- We pay our team members weekly
Growth Opportunities- Approximately 50 percent of Ninety Nine's entire management staff started out as hourly team members.
Stability- We have some of the lowest manager & hourly turnover in the industry, that means the team you'll be a part of doesn't change nearly as often as other restaurants
Better quality of life- no late night bar hours!
Discounts- 25% discount on food and non-alcoholic beverages for team members to enjoy with their family and friends outside of their work shift
Paid Time Off- Earn vacation based upon company policy
Retirement Savings Plan- After 1 year of employment you are eligible to participate in the company 401(k) plan upon reaching 21 years of age.
Healthcare Coverage- Restaurant hourly team members may become eligible for health and welfare plans the first of the month following an ACA measurement period in which average hours worked per week is 30 or greater.

WE ARE COMMITTED TO OUR GUESTS, TEAM MEMBERS & COMMUNITY

We are committed to keeping our Team Members and guests safe by:
Conducting Daily Team Member Wellness Checks
Ensuring Proper PPE Usage by Team Members & Guests
Increase in Restaurant Sanitizing
Socially Distanced Seating
Ninety Nine Restaurant & Pub is an Equal Opportunity & E-Verify Employer
Join the Ninety Nine (The 99 Restaurants) team today. We offer great restaurant culinary careers for line cooks (concinero / cocinera) who have back of house cooking, chef, saute cook or grill cook kitchen experience in a high volume restaurant environment.
Keywords: Ninety Nine Restaurant & Pub Team Members, Nantucket , Part Time Line Cook - $500 Summer Retention Incentive*, Other , West yarmouth, Massachusetts
Didn't find what you're looking for? Search again!